---
---
Comermy Medical made a grand debut with eight "Gods of War", and quickly attracted many visitors to stop to understand and experience.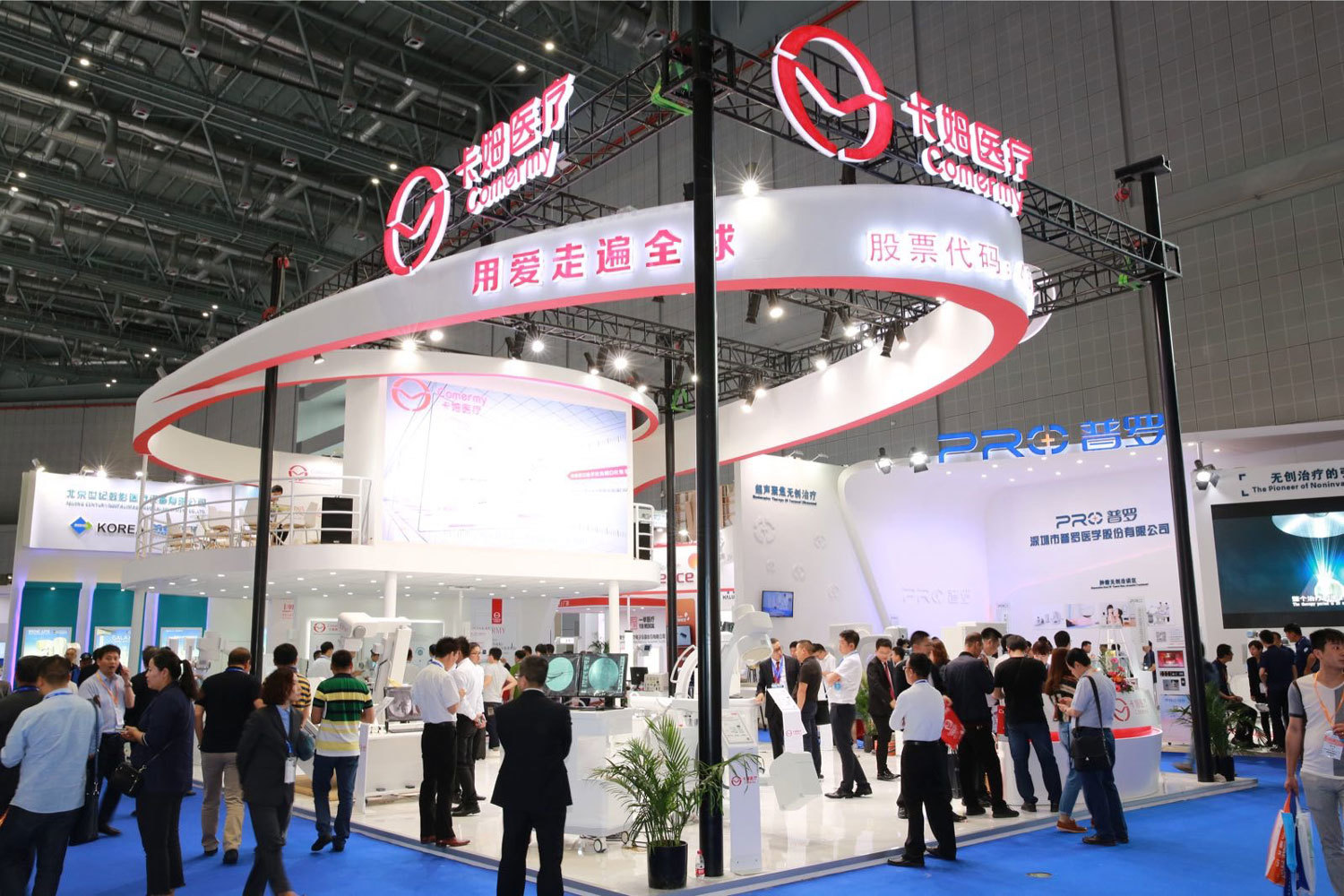 Technological innovations in imaging • Four series and eight products
After continuous research, Kam Medical has continuously improved its product line and formed four main series of imported imaging system, domestic imaging system, urology imaging system and operating room series. The eight representative products exhibited at this CMEF exhibition are comparable to those of "God of War", which fully explain the two concepts of "technological innovation" and "imaging revolution" that Kam Medical adheres to.




Technological innovation
After years of feedback information collection and R&D innovation, a number of high-techs have passed the terminal test, and the R&D achievements are numerous, and the patented technology is increasingly enriched in clinical testing.

image revolution
We are well aware of the importance of excellent product performance. Only with continuous technological innovation can product performance be continuously upgraded, and the image picture can be guaranteed. Cam Medical has always pursued the pursuit of photographers to improve the image and artistry of product images.

​​
Kam Medical Exhibition Area, Wonderful Moments
At the CMEF site, Cam Medical presented a unique experience to the audience. If you don't believe me, look at the focused eyes of this gentleman below. Let's interview him to find out what he is watching and listening to, and why he is so fascinated.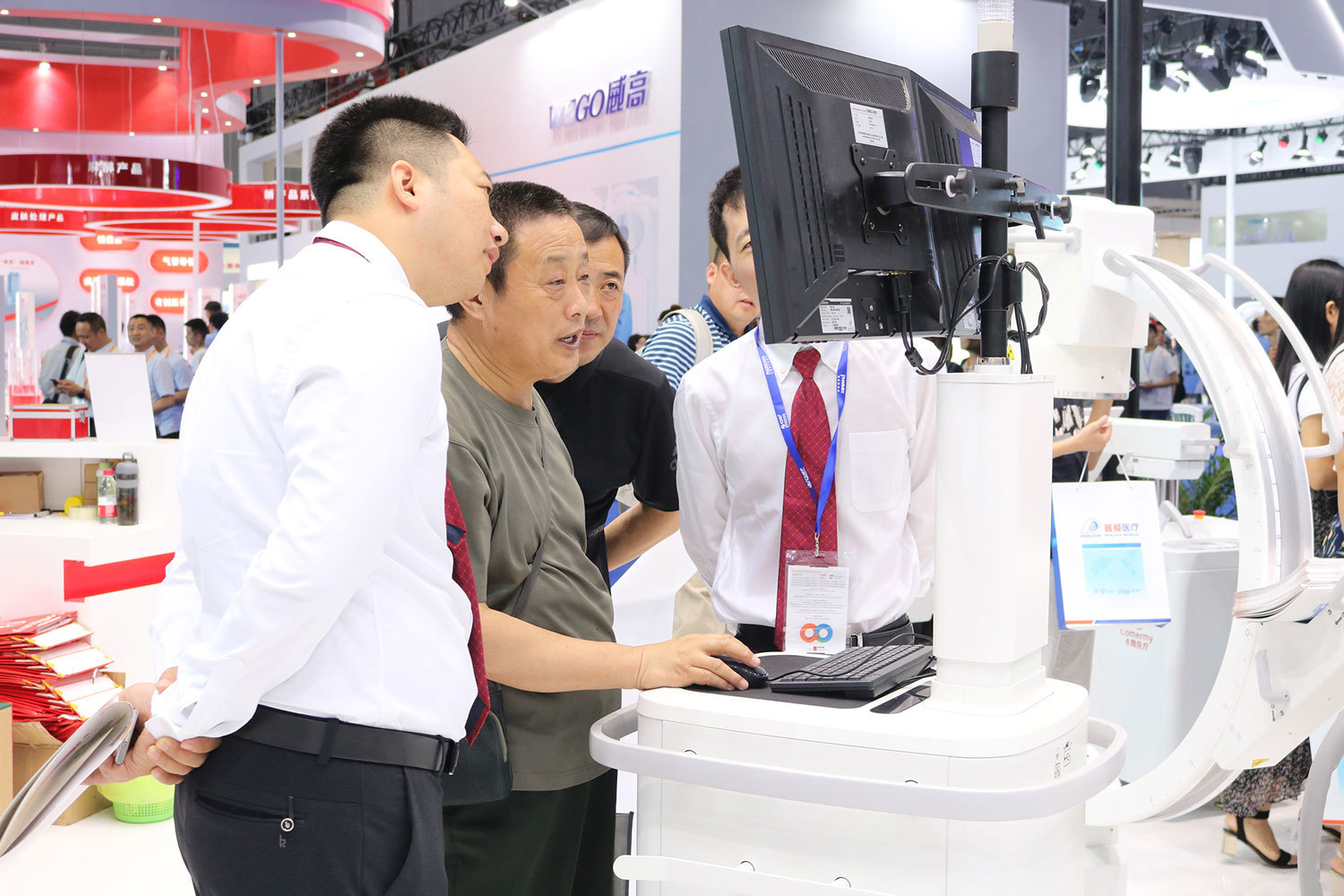 The editor walked to his side and followed his gaze to see the KMC series imported high-frequency digital DSA angiography machine (middle C). The middle C was dressed in white and stood tall and straight, like a dazzling T-stage. Male model, following the presentation of the explainer, we saw the fine images of different lateral angiography appear on its monitor in turn, "Hello sir, I'm the editor of Cam Medical, I see that you have been looking at that very intently just now. Orientation, what is it that attracts you?" "Hello, I'm looking at it, I'm amazed at its ability to capture details. Lateral angiography is not easy, and the picture can be so delicate. It's really amazing. It's not easy. And many parts are hidden in an integrated way, which can effectively reduce the space requirements!"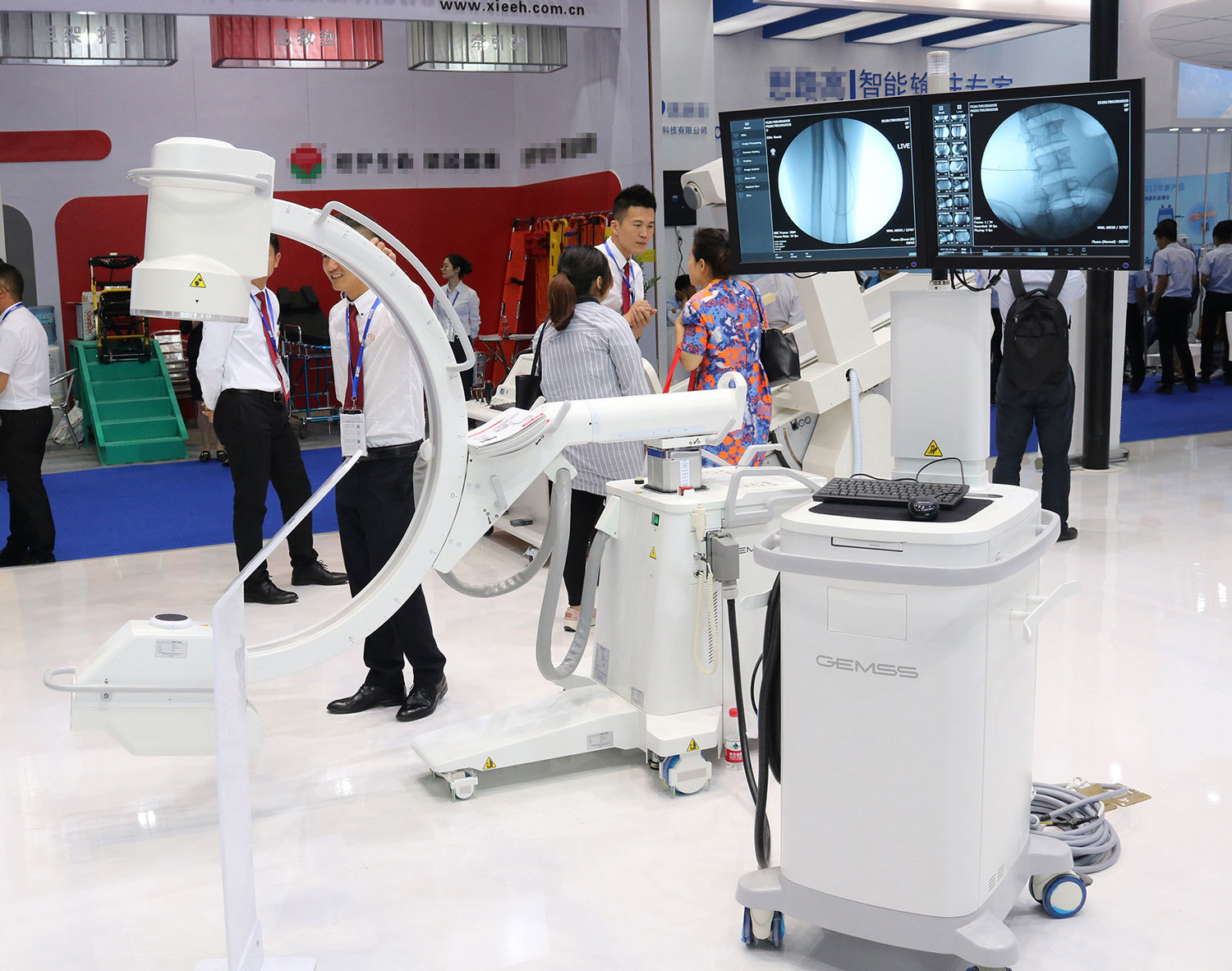 It turned out that this gentleman was impressed by the powerful and user-friendly functions of our KMC series imported high-frequency digital DSA angiography machine. Looking at another person not far from the gentleman just now, his obsessed expression is no less. In front of the gentleman, so that the editor and him greeted him twice without finding out.
"Haha, I'm sorry, I'm looking at your little angel, it's so cute, it's really fun to flip freely!" Following the direction indicated by the gentleman, the editor saw the TITAN series following the demo of the instructor. The imported rotating high-end DR system (Little Angel) is doing various tasks that are not limited by space, while the tube and the detector are moving flexibly. Various motion modes such as "automatic remote control and computer console control", "tube and detector synchronization and tube vertical console control of the detector" make the examination of complex postures such as supine and lateral breech more easier. Exquisite!" After the explanation, the little angel did not rest, the instructor activated the integrated automatic operating system, so this white and playful guy tirelessly completed one difficult gymnastics movement after another, which attracted bursts of exclamations!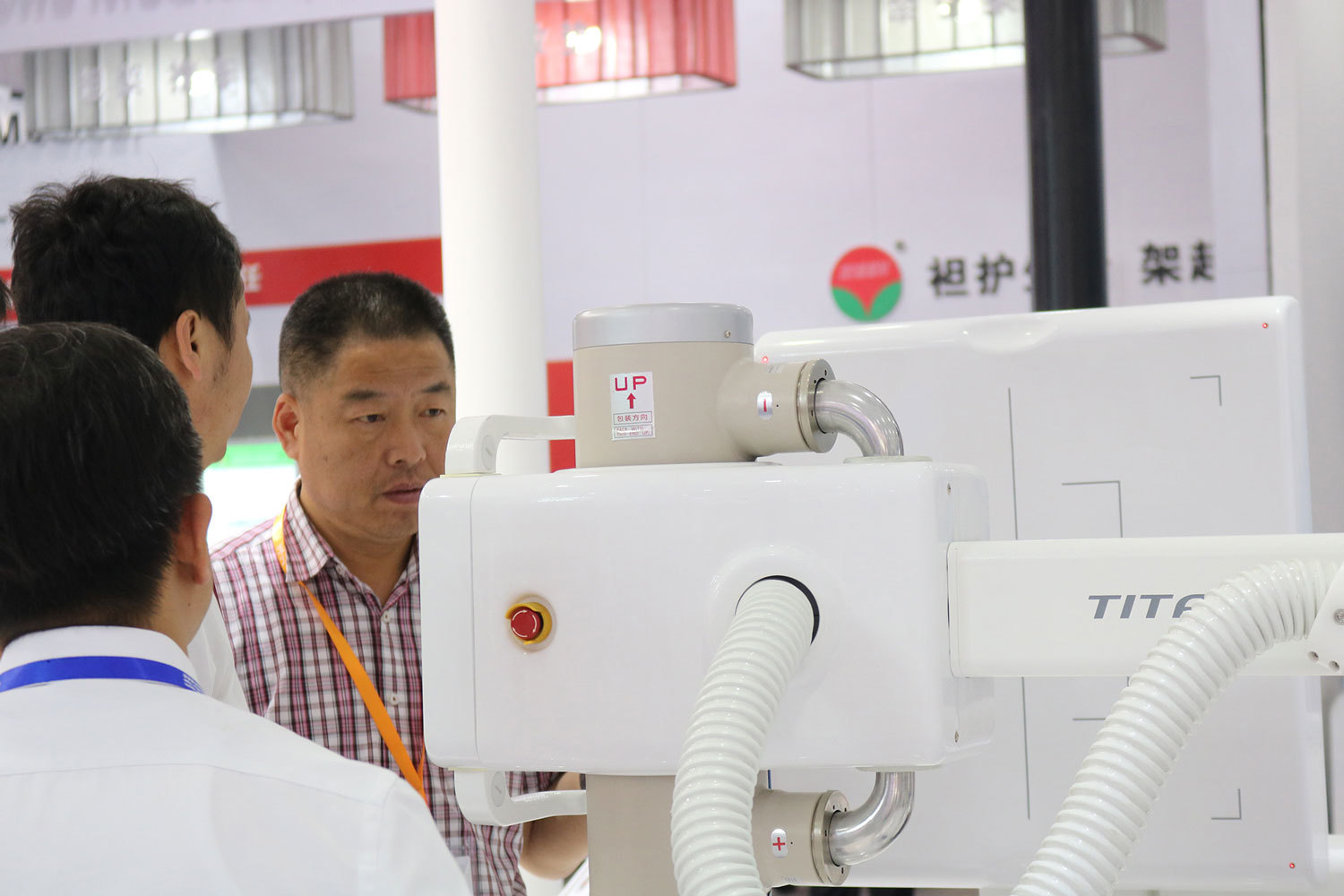 On the other hand, domestic video products are not to be outdone, and the applause one after another also filled the editor with curiosity. A lot of spectators gathered in front of the JDPN-VC extracorporeal shock wave lithotriptor booth, and some of them were feeling the delicate and smooth body of it by touch. There are also people who are carefully looking at the simulation process of gravel, and in the blink of an eye, images with rich contrast and sharp edges are presented. Dual localization complements each other for fast and efficient localization of all urinary tract stones. Some people have experienced X-ray positioning. The telescoping and swinging of the C-shaped arm can be operated to reach the five standard positions reserved by one-button operation, and it can also be manually fine-tuned to form spherical motion to locate the stone in all directions.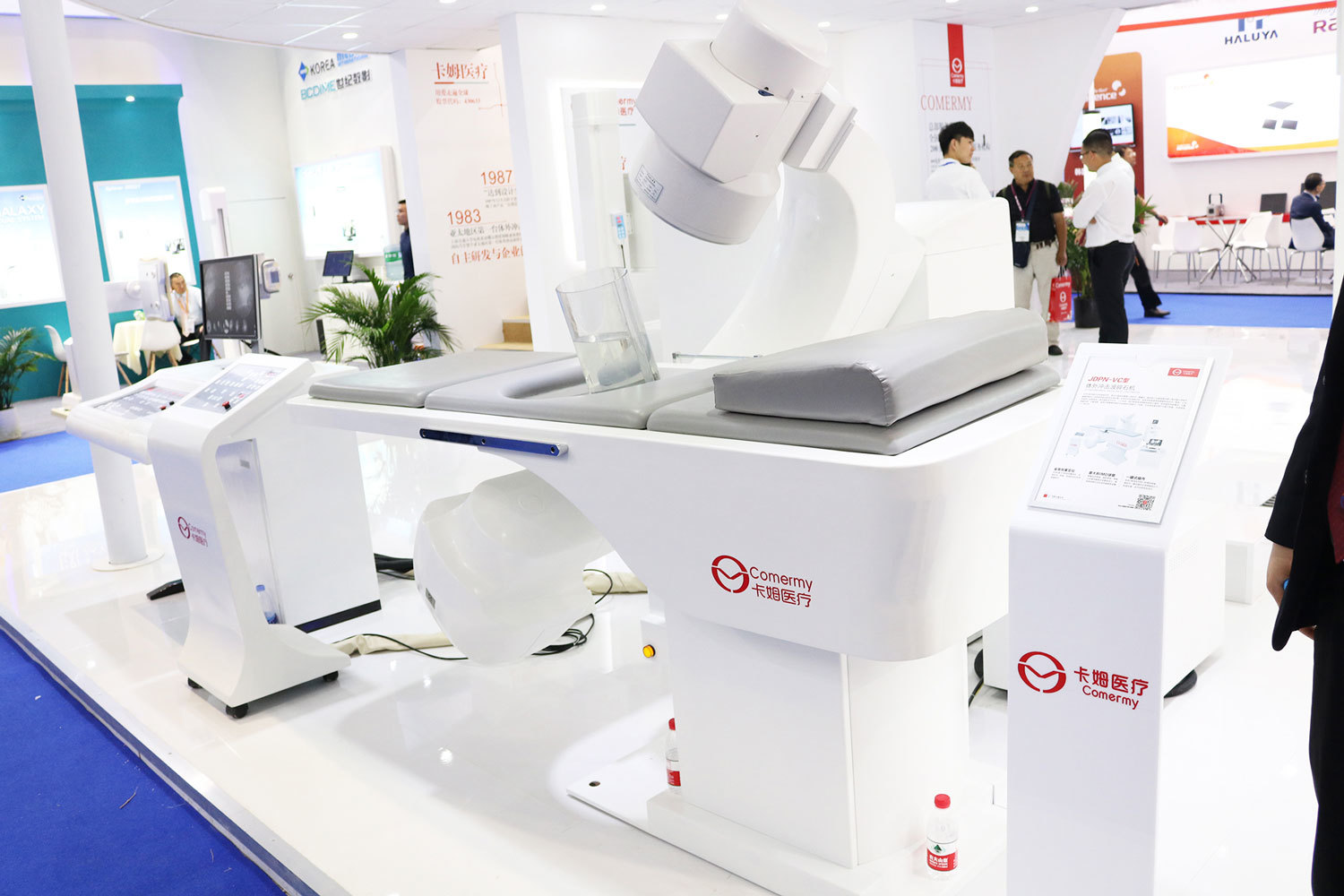 Of course, the dazzling booth of Cam Medical is not only them. The ADRF series multi-function dynamic gastrointestinal DR system has a multi-purpose function, the ADM series high-end digital mammography target and the ADR series digital flatbed double-column flat bed high-end DR system is safe, comfortable and extensive. The application range, the complete functions and rich configurations of the KP5000 series high-frequency mobile C-arm X-ray machine, and the JDPN-VAV extracorporeal shock wave lithotripsy machine with a number of national patented technologies are also fascinating. These booth stars with many outstanding advantages Gained a lot of fans!