---
The prime year does not come again, and the next spring will return
---
Yesterday's floral fragrance still remains on the tip of the nose,
That fruit is still sweet on the lips, even if the hard work is still vivid in my eyes,
But yesterday's results were brilliant.
For Cam Medical in 2016,
It was the most extraordinary year,
This year is full of opportunities and challenges.
Step by step, we will realize the planned blueprint one by one,
Success at each stage breeds the glory of the moment.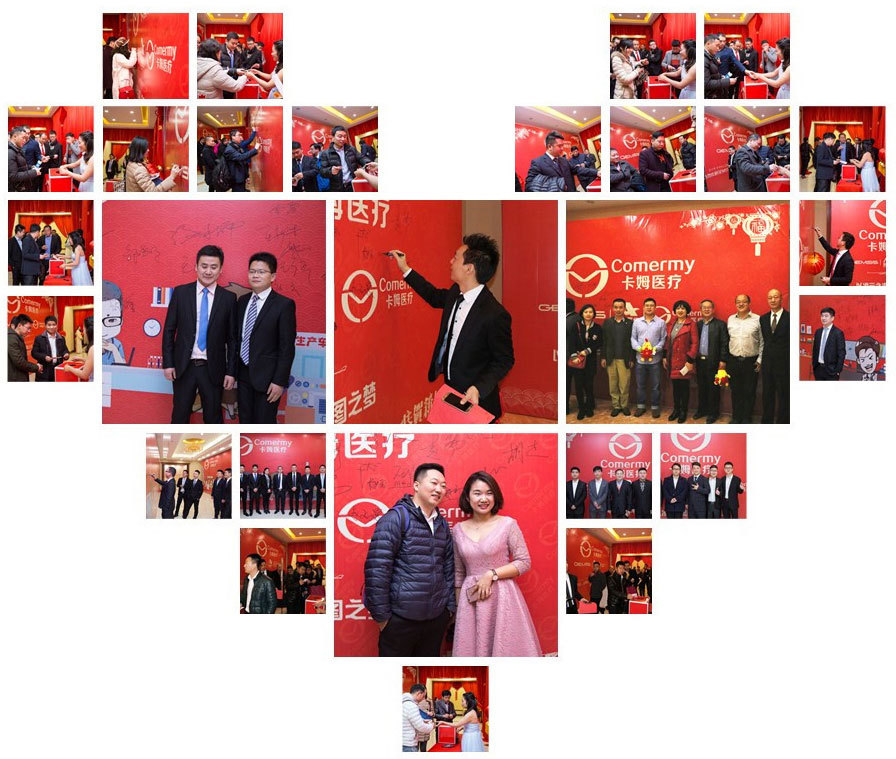 On January 6, Kam Medical's 2016-2017 Chinese New Year themed Gala and Award Ceremony was held in Jinling. All the family members of Kam Medical gathered together. Some staff of GEMSS Company in Korea and all colleagues of Shenzhen Anjian Medical attended and participated in the party. Hundreds of brothers and sisters, after careful planning in the early stage to the execution of the activities in the later stage, Together they presented a unique party. Mr. Yu Lingzhi, the chairman of the board, kicked off the party. The atmosphere was warm, singing and dancing. The program was rich and varied, and the content was lively and interesting, which won applause again and again. On the same day, Cam Medical issued many awards and prizes to encourage and reward all the brothers and sisters who worked hard and paid for the company silently!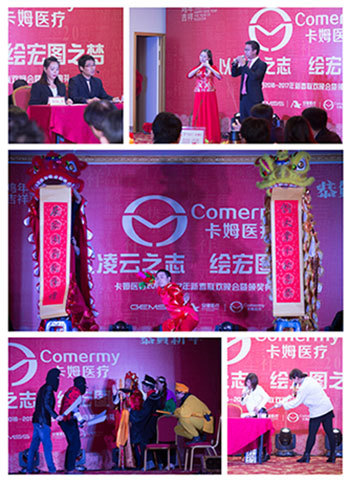 Message from the Chairman
In 2016, comermy Medical, South Korea's GEMSS Company and Shenzhen Anjian Medical came together. In 2016, we learned from each other, continued to improve, and worked tirelessly for our common goal. While thanking South Korea's GEMSS Company and Shenzhen Anjian Medical, he also expressed his gratitude to all Kamui and all sectors of society, and put forward ardent expectations.
Thanks to Shanghai company, Shenzhen company, Nanjing company, there is a lot of sweat behind every achievement, from procurement to warehouse, to production and technology, to sales, to on-site installation and after-sales service, it is inseparable from Our unity and cooperation are inseparable from the support of administrative logistics. It is not easy for everyone. Compared with the lofty goals of Kam Medical, we still have a long way to go.
Dear brothers and sisters, do what we should do and stick to our original dreams. We can only achieve our dreams and goals by hard work and progress every day. We must summarize carefully and recognize our shortcomings. Only when there is a gap can there be a direction of progress, and when there is a direction, can we overcome difficulties and struggle happily under the light of dreams.
2017 has come, and Cam Medical will bring unexpected surprises to everyone as in the past. Brothers and sisters, let's look forward to it together. We are not afraid of how others will laugh and talk about it, because we are always united. Today next year, I hope we can witness each other's growth together, we have confidence, we have determination, we are full of energy, let's cheer together!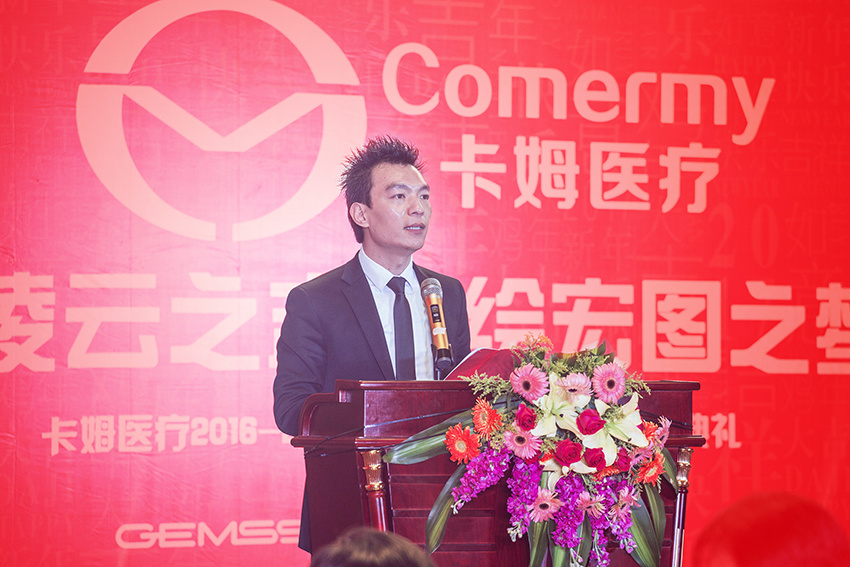 2016 Person of the Year Awards Ceremony
2016 is an extraordinary year for everyone in Kam. In this year, we have achieved our goals at every stage. In this year, we have achieved corporate value and self-worth with confidence and sweat. It has yielded fruitful results, and has always practiced the great ideal of traveling around the world with love in the process of perseverance and struggle. In addition to reviewing the company's achievements in the past year, this evening party and award ceremony also commended every conscientious Kam people who worked hard. More than 20 individual awards, team and department awards in 2016 were announced and awarded on the spot on the same day. There are more than 100 personnel, and the leaders and guests of Cam Medical presented trophies and generous prizes to the winners.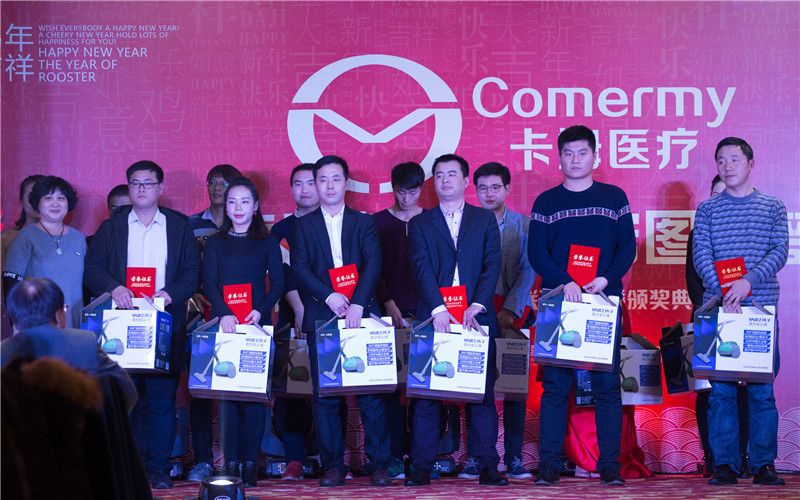 ▲Excellent Newcomer Award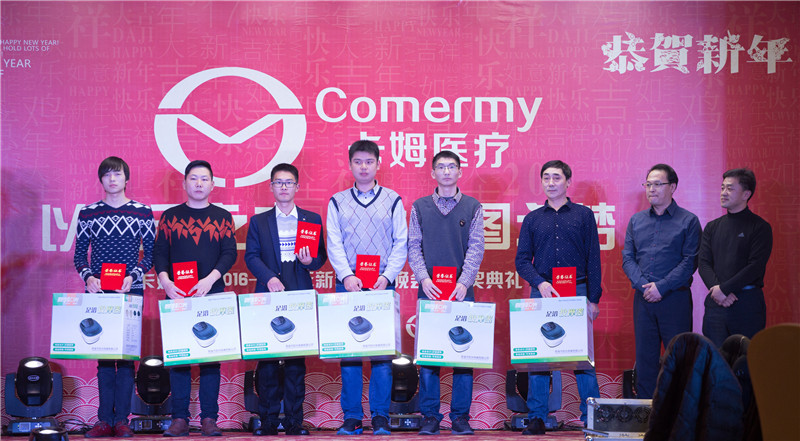 ▲生产标兵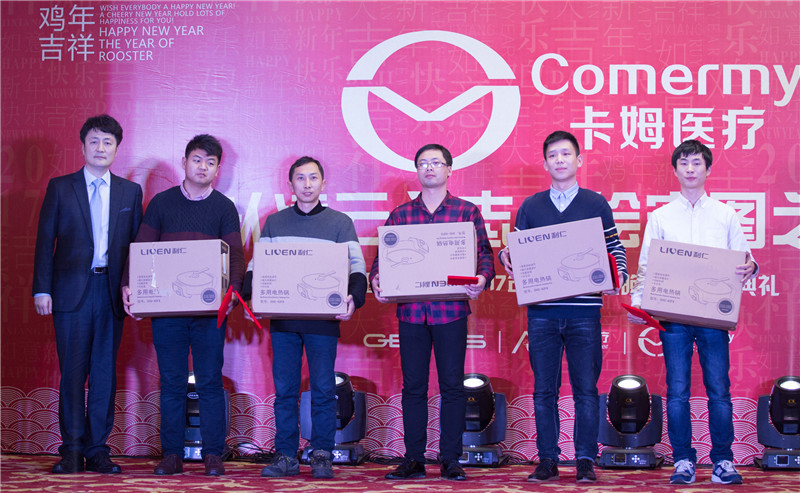 ▲售后标兵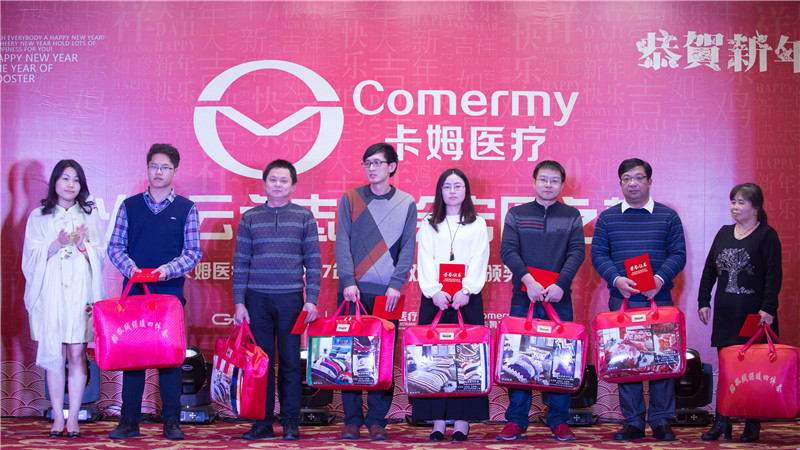 ▲任劳任怨奖
▲Excellent employees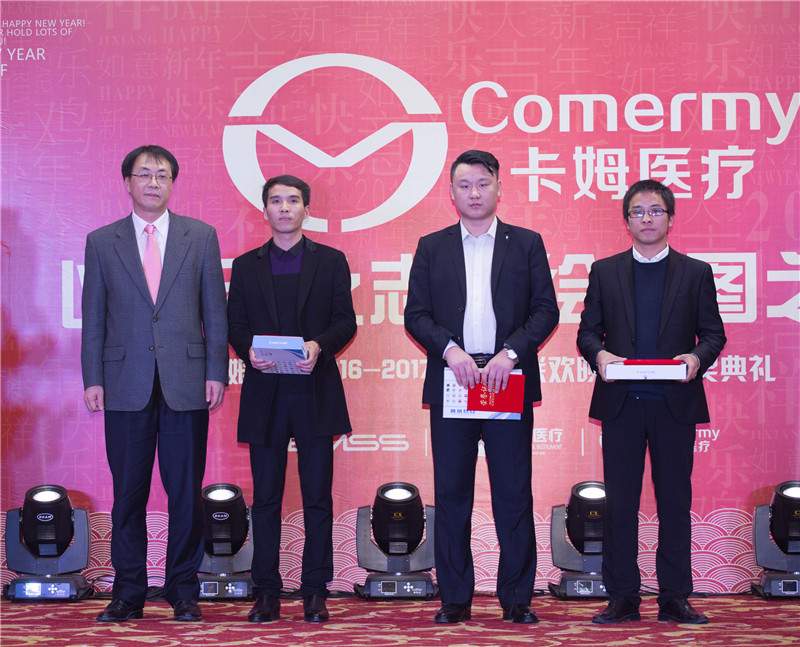 ▲Sales elite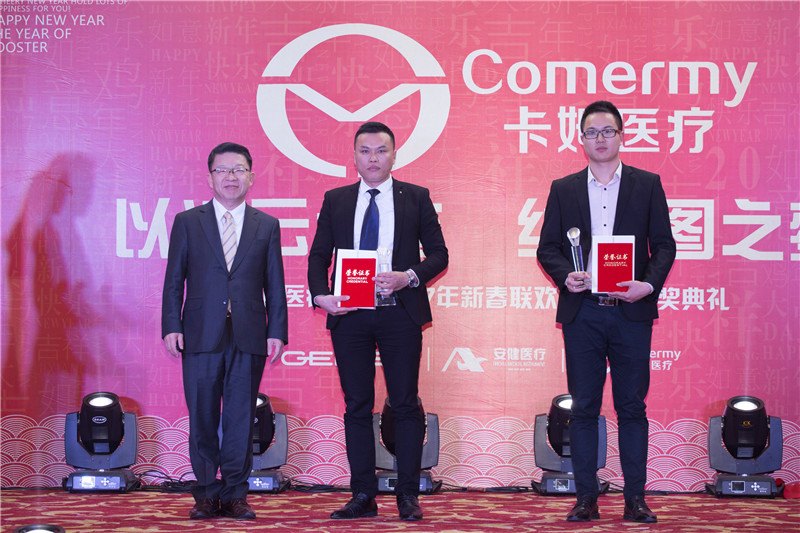 ▲Second runner-up in sales
▲Sales runner-up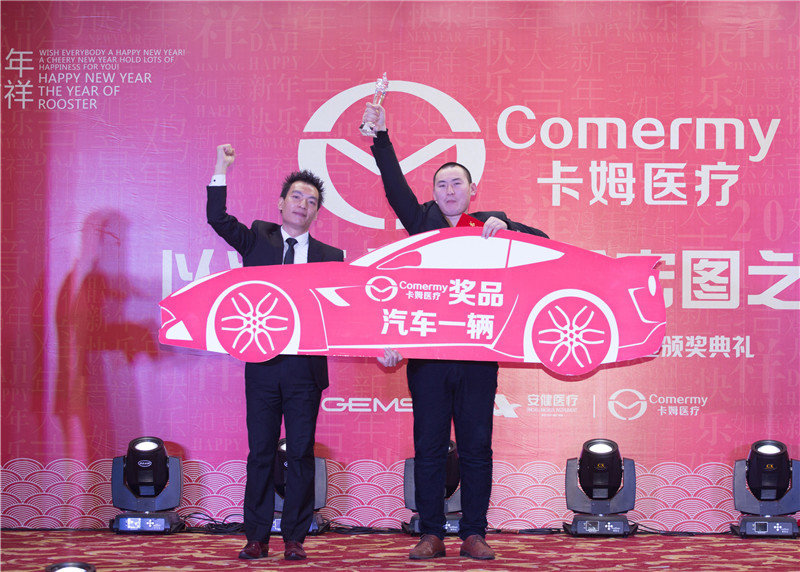 ▲ Sales Champion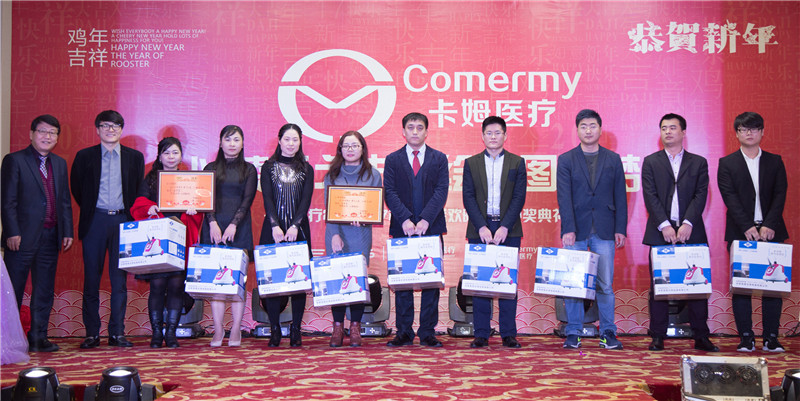 ▲Progress Award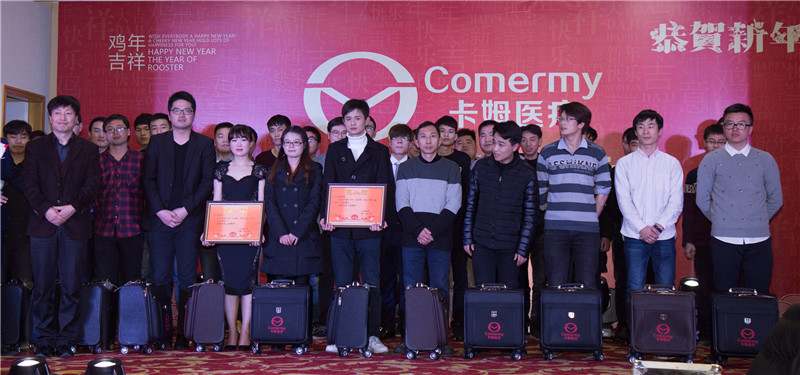 ▲Advanced collective I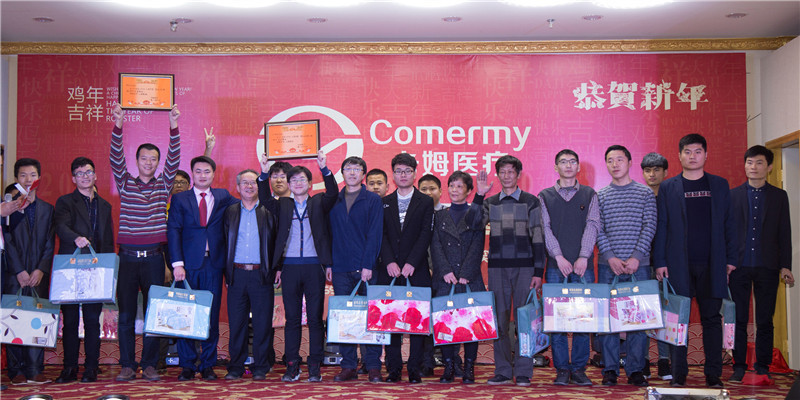 ▲Advanced collective II
▲ Meticulous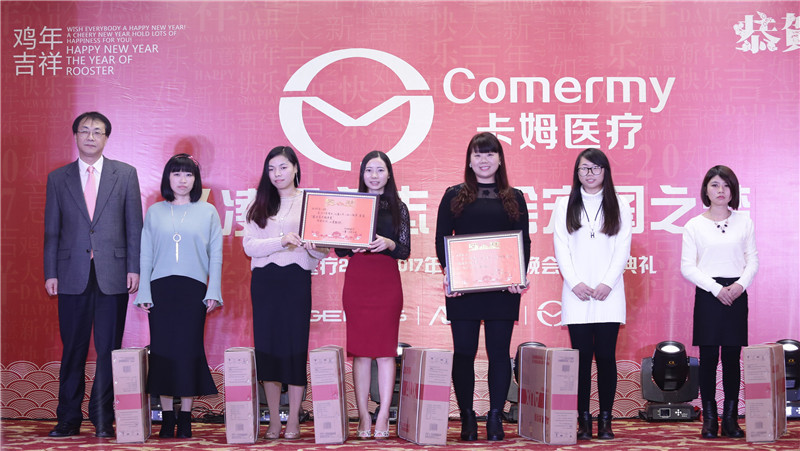 ▲Best Customer Service Award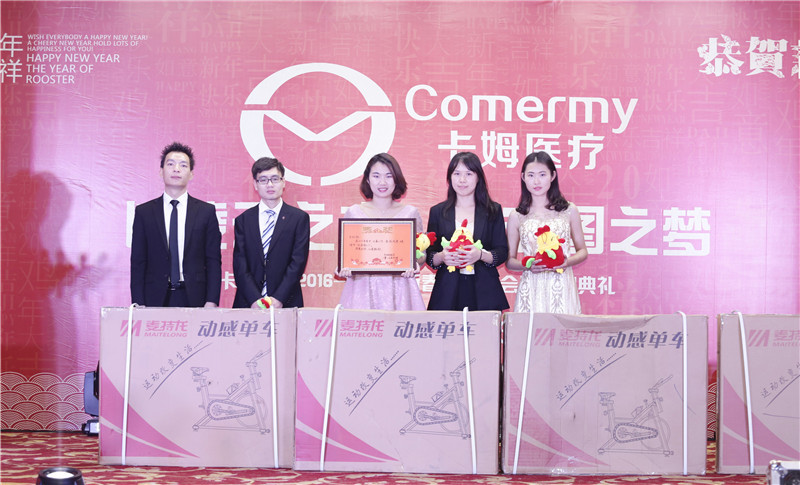 ▲Excellent department
▲Camel Award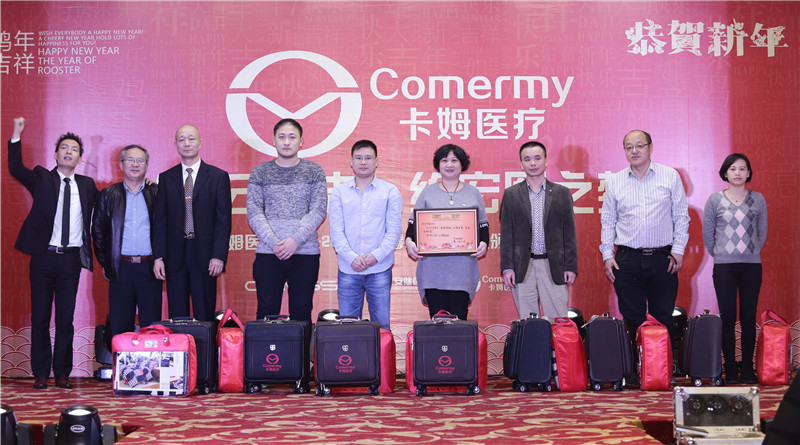 ▲Contribution Award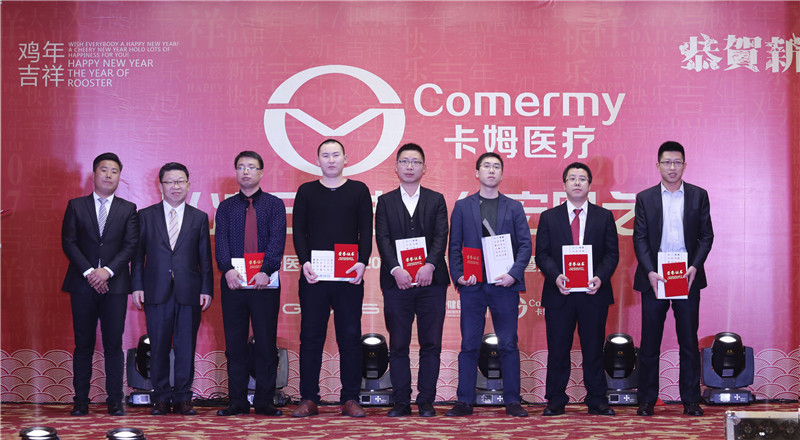 ▲Pioneer Star
▲Elite team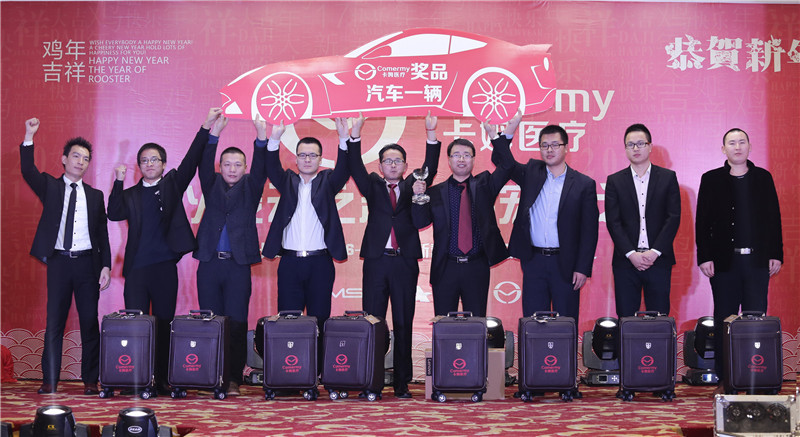 ▲Championship team
Games Highlights
When the performers of the evening party were having an intense rehearsal session, our sports meeting was in full swing. We released ourselves in sports that were not aimed at competition, and gained more friendship and joy in sports!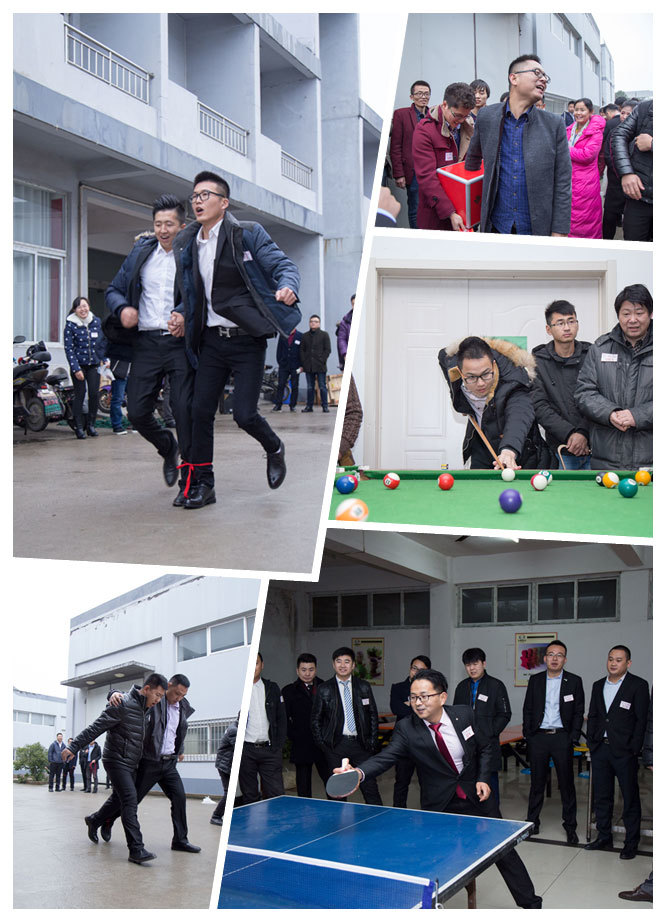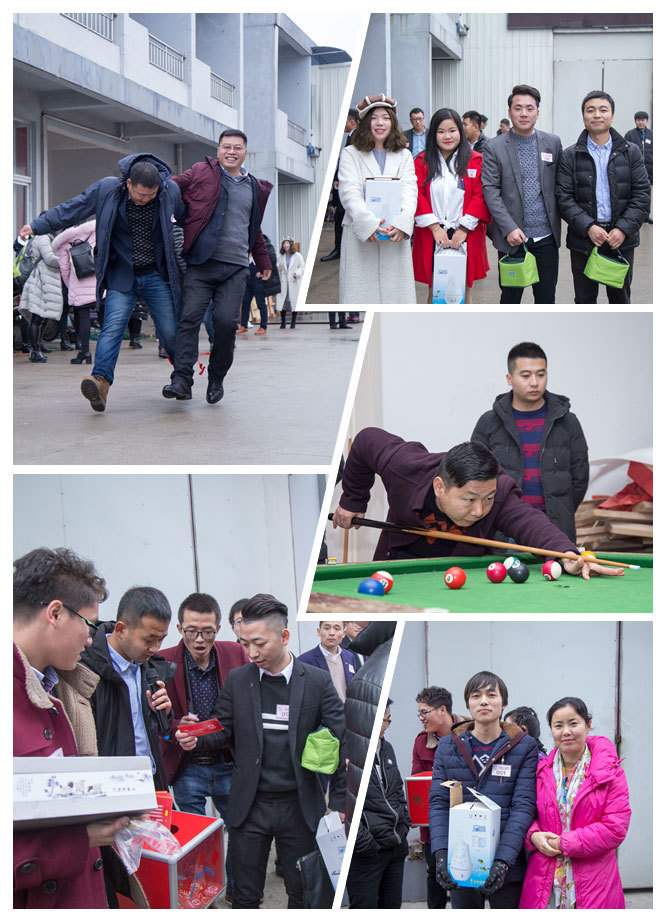 Tao is in harmony with nature
In 2016, Comermy Medical and Anjian Medical have completed the development strategy of expanding the domestic market through the integration of resources in various aspects such as technology. Com Medical and Anjian Medical have many things in common, and they both occupy a place in the industry by virtue of technology. We develop and produce products with love and care, always take the protection of human health as our eternal pursuit, and never forget to innovate and break through ourselves. With the help of Anjian Medical, Kam Medical will definitely live up to expectations!
In the same year, Kam Medical and South Korea's GEMSS company rapidly expanded the domestic and overseas markets, further implemented the global layout strategy, and continued to develop in depth. This hand in hand has overcome the barriers of distance and language limitations. Kam Medical will develop and innovate together with South Korea's GEMSS company, adhere to the pursuit of caring for life, and make unremitting efforts to protect human life and health!

The bridge of friendship is built by the China-Korea Technical Committee
In ancient times, there was a business road connecting China and the West - the "Silk Road", and now Kam Medical also has a Silk Road that bridges friendship - China-Korea Technical Committee. , took on the responsibility of the exchange ambassador, not only the exchange of technological research and innovation, and the collision of thinking sparks, but also the cultural exchange between China and South Korea. It seems to be a simple combination of manufacturing industries, but it is actually a The two countries resonate with the protection of human health, and everyone in the China-Korea Technical Committee is like a gentle camel on this Silk Road, always moving towards the common goal step by step. Facing the new requirements constantly put forward by the market terminal, Kam Medical does not forget its original intention, and does not blindly follow the trend to create new innovations. We strive for perfection in production and manufacturing techniques, strictly control quality and safety issues, and complete the upgrade and improvement of our product lines. From urology imaging series to domestic imaging series, to imported imaging series and operating room series, we have used ten years of ingenuity to create the most suitable for the market. Dozens of products for demand, customer satisfaction, and patient needs. At the same time, we have not stopped moving forward. In the future, Cam Medical will face the global market and launch more targeted products. In the future, the technical committee will continue to help Kam Medical to continuously improve and enrich its product line, and continue to benefit more people in need!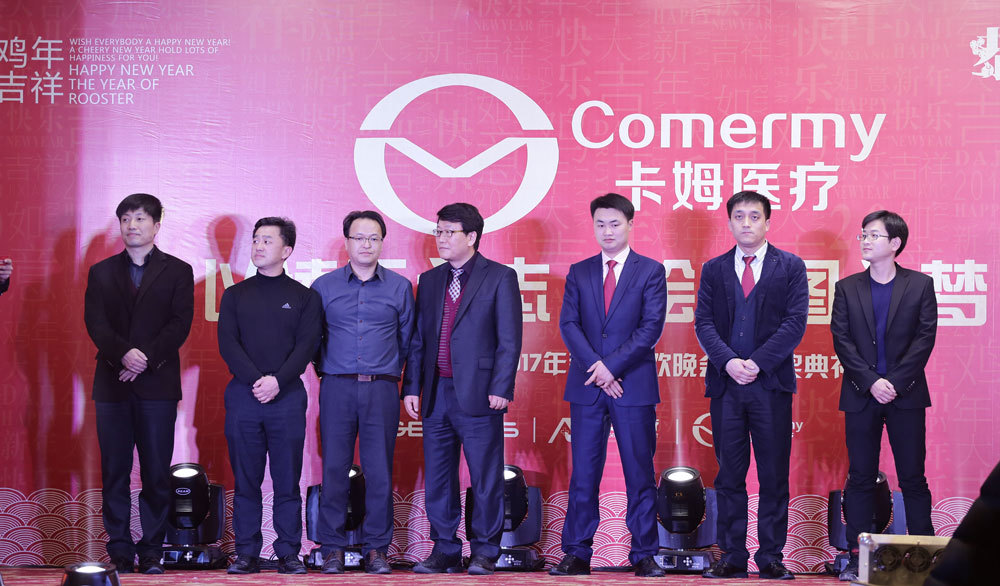 The marketing team has made great achievements, selling products and conveying a lot of love
It is absolutely impossible to have good products without good marketing methods. In 2016, Kam Medical Marketing Center changed the marketing model to better meet the market demand. Under the background of fierce competition, the marketing department made great strides and continuously improved sales. Layout, seized the opportunity many times, and achieved gratifying results. At the biannual CMEF exhibition, our sales staff showed good literacy and superb negotiation skills, the performance doubled during the exhibition, and their excellent image also helped the company better promote our brand image. South Korea's GEMSS products have just been introduced into China. After the active marketing of our marketing staff, they soon settled in a number of tertiary hospitals represented by Nanjing Children's Hospital, and received high praise from doctors and patients. They are never afraid of difficulties or how powerful their competitors are. They have overcome many pressures. They know that obstacles and failures are the most reliable stepping stones to success, so they have bred today's success from their failures.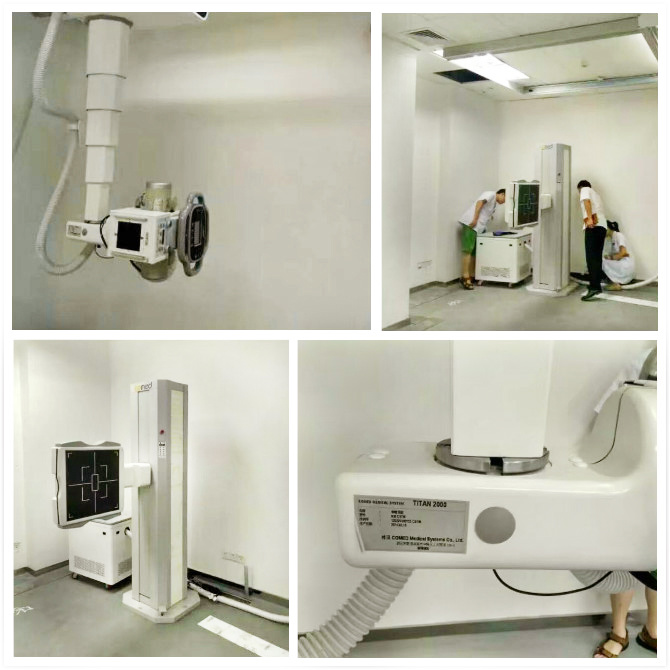 ▲Kam Medical Korea's GEMSS products have entered Nanjing Children's Hospital
"Three hearts" bring reassurance to customers, customer satisfaction is their supreme pursuit
After years of painstaking exploration, Kam Medical finally fully implemented an integrated after-sales service system in 2016, focusing on headquarters services, supplemented by multiple offices across the country and hundreds of authorized third-party service agencies, without ignoring any A corner, wherever there is our machine, there will be our after-sales staff. There are also 400 toll-free telephones to provide services for customers and friends 24 hours a day, which can guarantee to make calls and rush to the scene as soon as possible to solve problems for the hospital. At the same time, every after-sales engineer who comes into contact with the hospital represents the image of the company. They are gentle, humble, hard-working and bear no complaints. Every after-sales service staff is dedicated and loving. Serving every customer and friend, always putting the interests of customers first, every after-sales service staff of Cam Medical has won wide acclaim from customers and friends with their superb technical level and meticulous and considerate service attitude!
Shining at the 75th CMEF, Cam Medical is brilliant
In April, the weather in Shanghai was pleasant. Com Medical brought a variety of products to the spring CMEF. The breakthrough technology and innovative research and development achievements were unanimously praised by the audience, and the good brand image of Com Medical was established and promoted.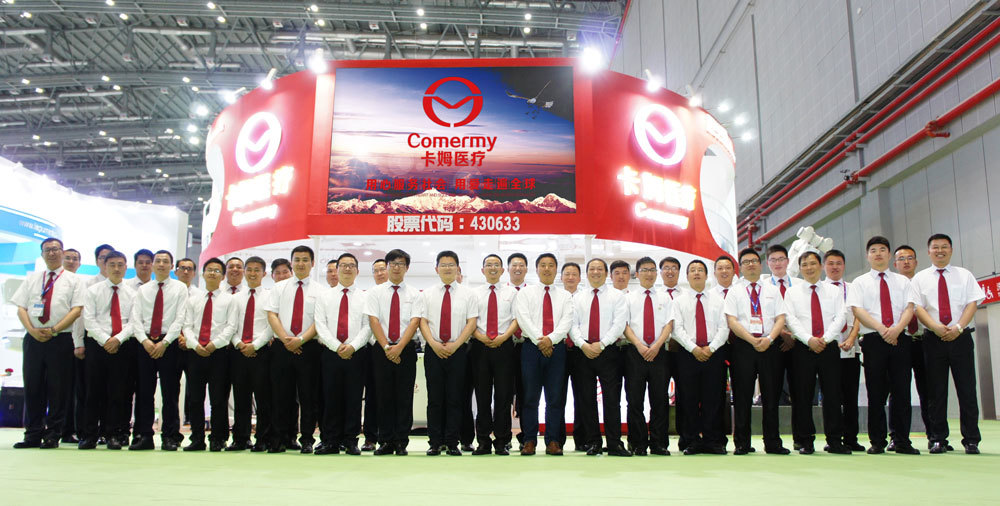 The achievements of Kam Medical's ten-year struggle were presented one by one on the main stage of the 76th CMEF
Ten years of accumulation and ingenuity have made Kam Medical step by step from a small booth in the provincial exhibition to the main stage of the main exhibition hall of the national exhibition. We have taken a historic step for ten years. A new self, a more developed self. While constantly improving product lines and technological changes, we are also experiencing our own innovations. We adapt to the development needs of human health, continue to break through and develop, and pave a path of care with professionalism and love to give people Bring warmth!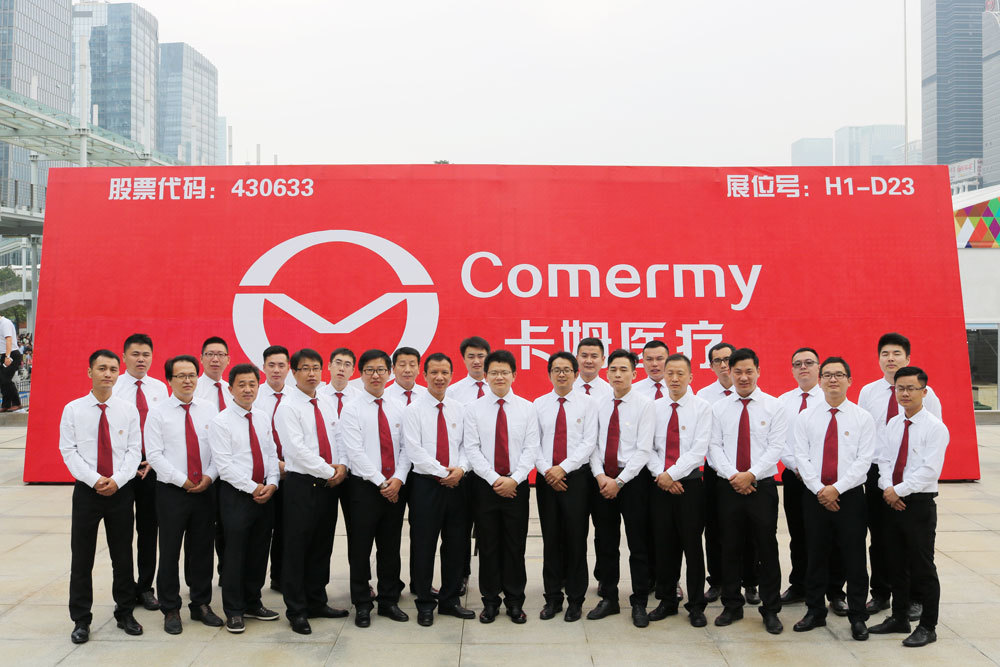 Concentrate on academics - actively promote the healthy development of pain disciplines
The healthy development of the medical industry requires not only each of us to abide by our own work, but also to constantly absorb new knowledge and exchange what we have learned frequently to make up for our own shortcomings. Academics must not work hard behind closed doors. In order to promote the standardization of clinical diagnosis and treatment of chronic pain and promote the healthy development of pain discipline, the 2nd Jinling Pain Summit Forum and "New Progress in Comprehensive Treatment of Cancer Pain" sponsored by the Department of Pain of the Second Affiliated Hospital of Nanjing Medical University and participated by Kam Medical Class" (No. 2015330310040) was successfully held in Nanjing from August 12th to 14th, 2016. Several researchers from Cam Medical, together with scholars and medical staff in the field of pain, discussed the application of Cam Medical's "DSA Angiography Machine C" in the field of pain. After on-site exchanges and interactive demonstrations, many breakthrough applications of "Kam Medical" C-arm in pain, orthopedics, DSA and other fields have been unanimously recognized and appreciated by experts, scholars and medical staff.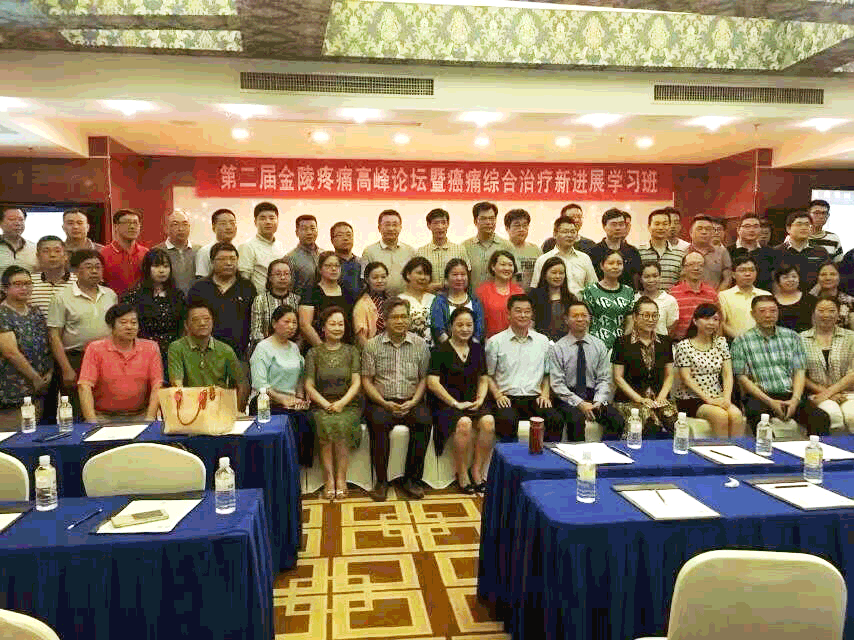 Goodness is like water, great love knows no bounds
The difficulty of seeing a doctor in remote and impoverished areas has always been a headache for many people, and this problem has always affected the hearts of every Kamu. We are committed to improving the current situation of the medical environment in impoverished areas, and we are eager to bring the most advanced and most suitable medical care. Equipment and services are delivered wherever they are needed.
Kam Medical actively responds to the call of the country and all walks of life, in order to further improve the level of primary medical and health services, provide better medical services to the general public, make a modest contribution, and strive to achieve the greatness of traveling around the world with love Ideal, practice the mission of protecting human life and health with heart. In the future, Kam Medical will silently extend warm hands to those in need as usual. We will try our best to mobilize the power of love in a wider range, constantly upgrade our products and services, and practice love and care in a low-key manner. Go to the end!

Because of your trust, we can improve day by day;
Because of your support, we can bravely pursue our dreams.
Kam Medical has been with you for more than 30 years,
Whether you are our loyal customer friend,
Or a passing friend who once had a relationship,
Or the brothers and sisters who accompany each other and share weal and woe,
Every story written by Cam Medical is inseparable from your help.
You are like a gurgling bay of clear springs, taking away the chaos and leaving care,
You are like a beacon in the dark night, dispelling loneliness and illuminating the future.
The moment we met you, let us open our hearts that have been silent for a long time;
The time with you has strengthened our belief in protecting life!
Grateful to meet, Grateful to accompany
Time is easy to get old, but the original intention does not change
Prosperity is over, chasing dreams is still
The lead is washed away, walk with you